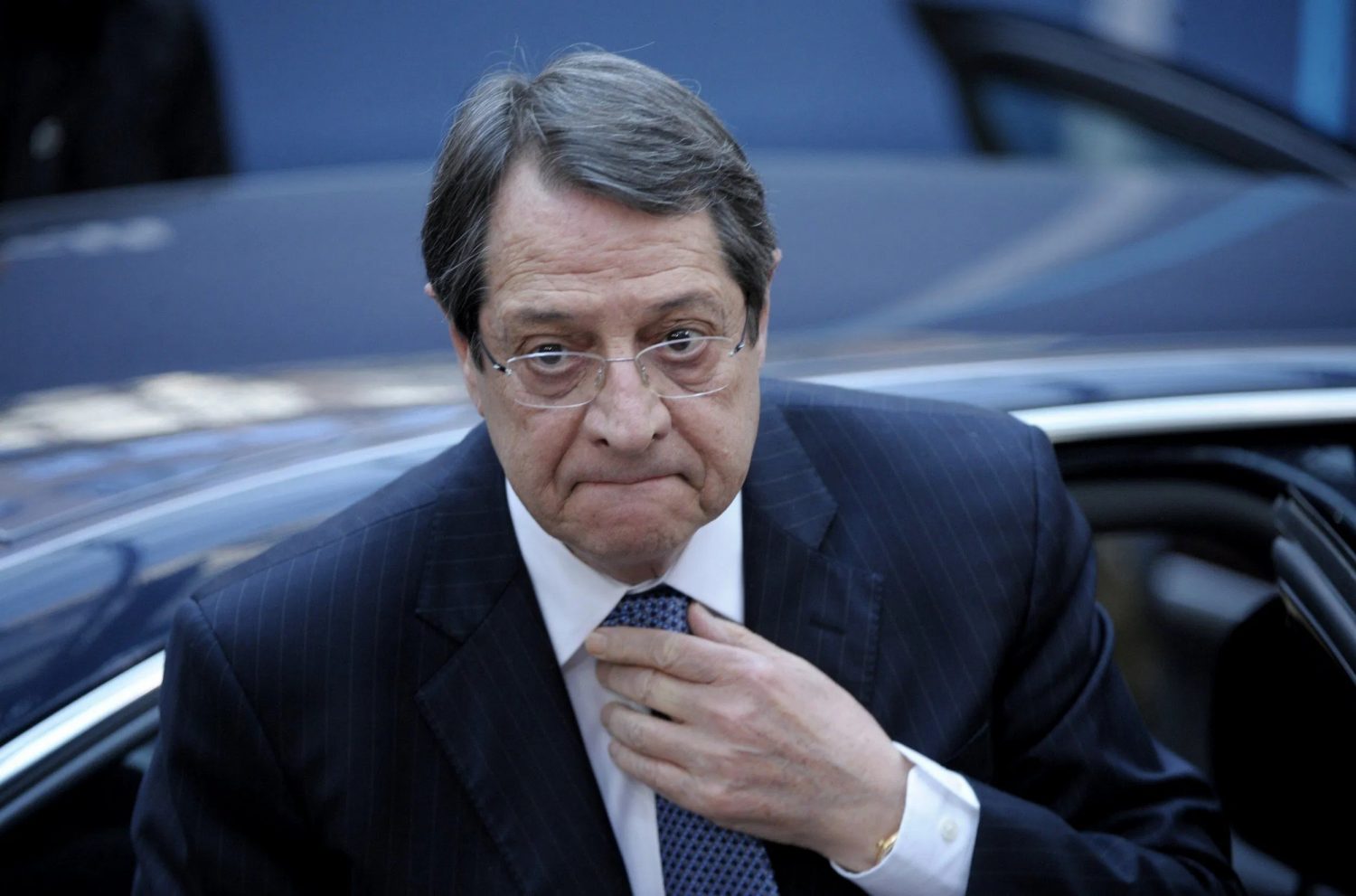 February 05, 2018
Cyprus election: Anastasiades wins presidential race
Nicos Anastasiades has won a second five-year term as president of the Republic of Cyprus, official results have shown.
With all the votes counted, the incumbent conservative secured 56 percent on Sunday, comfortably ahead of his rival, Stavros Malas, a leftist-backed independent, at 44 percent.
Anastasiades, 71, is now expected to pick up the pieces of a suspended peace process on the ethnically split island, as well as oversee the economic recovery of a country still bouncing back from a crippling financial crisis.
"My dear friends, I want to thank you from the depths of my heart for the trust and the clear mandate," Anastasiades told hundreds of supporters who had gathered outside his election campaign headquarters in the centre of the capital, Nicosia.
"A new era begins tomorrow," he said from the building's balcony. "People demand cooperation and unity because this is the only way to solve the problems we're facing."
Earlier on Sunday, Malas, 50, had called Anastasiades to congratulate him for his re-election.
"The people have spoken, and we respect their decision," he said in a speech at his election campaign headquarters.
The result was in line with exit polls, which had put support for Anastasiades at an average of 57 percent, within a range of 54.5 percent to 59.5 percent.
Abstention stood at 26 percent.
Backed by the right-wing Democratic Rally party, Anastasiades is a prominent figure in the Greek Cypriot political old guard.
His victory sparked scenes of celebration at his campaign headquarters, where jubilant supporters chanted slogans, blared horns and waved Cypriot, Greek and party flags.
"The result is a cause for optimism for the future," Ioannis Hasikos, a 35-year-old lawyer, said.
"Over the past five years, the country achieved stability and people have decided to continue on the same path."
Anastasiades ran a campaign emphasising the recovery of Cyprus' economy from the state of near collapse it was in during the first days of his presidency, after taking over from the communist party AKEL in 2013.
In 2016, the country successfully exited a three-year international programme that saw it implementing tough economic measures in exchange for a multibillion-dollar bailout.
Under the terms of its contentious rescue programme, Nicosia agreed to shut down the island's second-largest lender, Laiki, while Bank of Cyprus depositors were forced to forfeit nearly 50 percent of their savings that were over 100,000 euro ($124,000).
For his part, AKEL-backed Malas focused his campaign on the need for a new economic policy that would guarantee labour and social rights.
Source: www.aljazeera.com