Modern and cosmopolitan country with over 340 days of sunshine a year
Cyprus where history and legend come together, under a clear blue sky that illuminates the golden fields, while the placid waters of the Mediterranean sea caress the coasts of this island located between Europa, Asia and Africa.
Cyprus the third largest island in the Mediterranean
Cyprus is a truly unique location. Despite its small size, the island is known for its golden beaches, rich history, natural beauty and all year round mild climate.
Legendary birthplace of Aphrodite, the Greek Goddess of love, Cyprus never fails to enchant visitors with its unique blend of coastal relaxation, city sophistication and village charm. Nicosia, Limassol, Larnaca, Paphos and Protaras are fine examples of some of the island's stunning destinations. It is this mesmerising contrast of pretty villages, the vibrant costal towns, rich culture and contemporary metropolitan living that attract tourists and investors to Cyprus every year. Cyprus beaches are not only beautiful, they are officially the cleanest in Europe with an EU report confirming that 99.1% of Cypriot bathing waters are of excellent quality.
A Mediterranean island with year round sunshine and 10 000 years of history, Cyprus is the perfect destination for holidays or business and investment, for weddings and events, retirement or the purchase of a second home.
Cyprus is named in the top five countries on the Knight Frank Global Lifestyle review Ranks, based on comparison of favourable tax locations and lifestyle factors. It is one the safest country in the world for young people and one of the best countries if you plan to relocate.
Cyprus has a robust tourism sector and is well known for its financial services. Substantial portion of its GDP is spent on education, thereby offering a quality primary and secondary education. It offers businesses and investors a stable pro-business environment, political stability, tax advantages and reliable British-based juridical system.
Latest Standard & Poor's credit rating for Cyprus confirmed rational management of the economy and public finances by the Government despite the negative consequences of the Covid-19 pandemic. The report expressed the view that Cyprus' eurozone membership, strong cash position, solid growth prospects, and historically prudent fiscal policies will mitigate the Covid-19 impacts on its creditworthiness.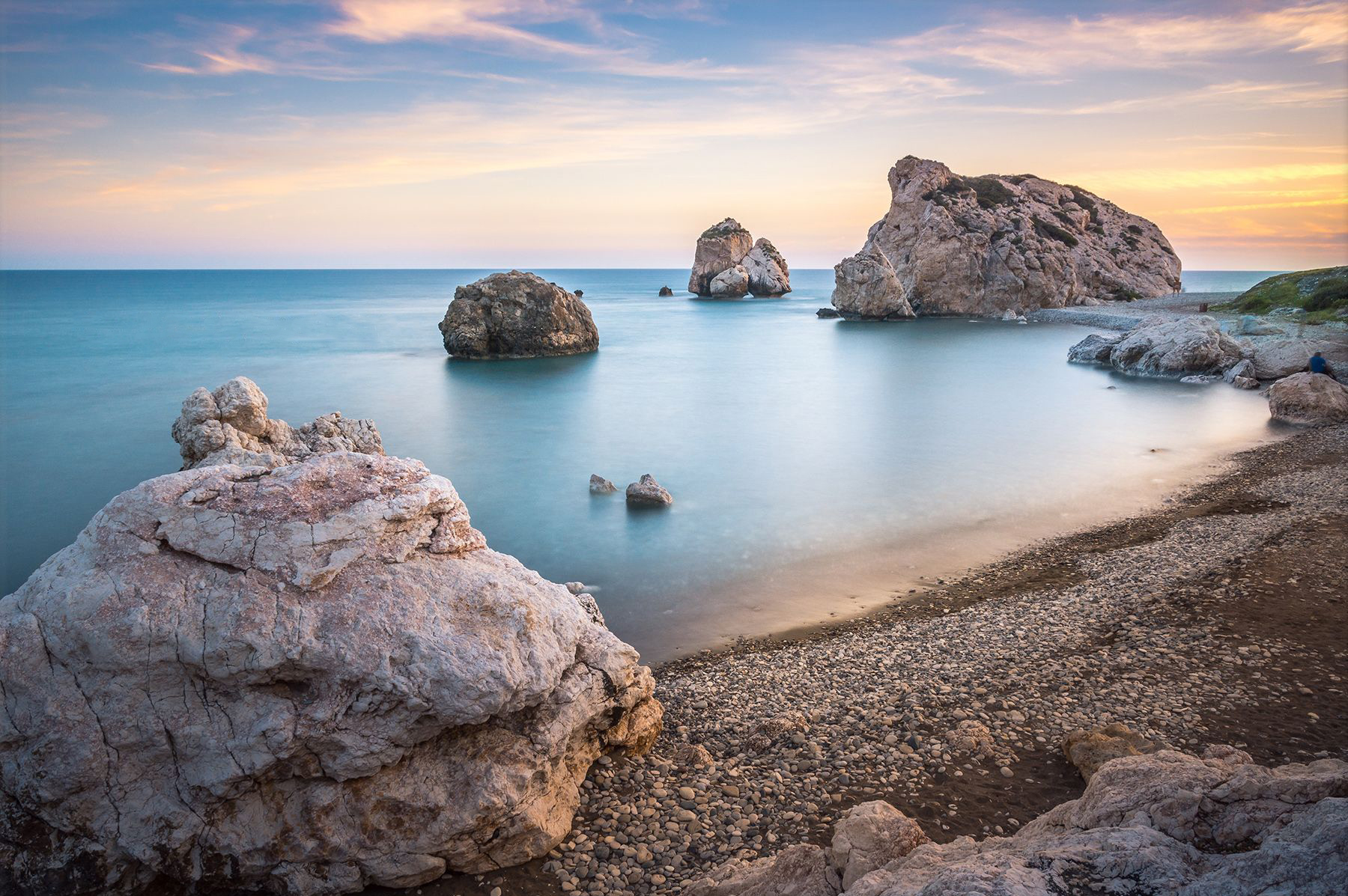 Location: Cyprus, with an area of 9,251 km² and coordinates at 35°N and 33°E, lies at the crossroads of Europe, Africa and Asia at the crux of the busy shipping and air routes linking the three continents.
Population:  The   population of  the Republic of Cyprus is   about 847,000 (2016). The capital of Cyprus is Nicosia (Lefkosia), situated at the heart of the island with a population of approximately 336,000. The second largest city is Limassol (Lemesos) on the south coast with a population of approximately 241,000 and the island's major port. Larnaca and Paphos are the third and fourth largest cities, each with a new airport, situated on the south east and south west coasts respectively.
Cyprus enjoys an intense Mediterranean climate, with long dry summers from mid–May to mid–October and with mild winters from December to February which are separated by short autumn and spring seasons.
Summer is a season of high temperatures with cloudless skies, but the sea breeze creates a pleasant atmosphere in the coastal areas. Isolated thunder showers are possible mainly over the mountains during early afternoon.
Winters are mild with rain and snow on Troodos Mountains (usually starting before Christmas). In Cyprus there is abundant sunshine. Even in December and January, there is an average of six hours of bright sunshine per day.
The education system is divided into pre-primary education (ages 3–6), primary education (ages 6–12), secondary education (ages 12–18) and higher education (ages 18+). Full-time education is compulsory for all children aged between 5 and 15. State-provided schooling is paid for by taxes.
There is also a parallel system of accredited independent schooling, and parents may choose to educate their children by any suitable means. Private school and university fees are not usually covered by the state.
Higher education often begins with a four-year bachelor's degree. Postgraduate degrees include master's degrees, either taught or by research, and the doctorate, a research degree that usually takes at least three years.
Cyprus is a world-class educational and research centre of excellence with high quality academic institutions, offering a large variety of advanced and fully accredited undergraduate and postgraduate programmes, at affordable cost. With a booming sector comprising 3 public and 5 private universities and more than 40 public and private higher education institutions enjoying international academic and scientific recognition, the island attracts thousands of international students every year. All universities in Cyprus offer high quality programs and courses in English.
Overall, the Cypriot population is among the healthiest in Europe. Life expectancy at birth in Cyprus is 82.2 years, which is one of the highest in the EU. In addition to long life, over three forth of the Cypriot population report being in good health.
Cyprus boasts high access to quality health services, ranking 26th out of 195 countries in the Healthcare Access and Quality Index (HAQ). In the index Cyprus ranks higher than the US and Israel, which rank 29thand 35threspectively.
Up until recently, health services were delivered through a publicly funded health system, which entitled three quarters of the population to access care free at the point of use, and a private health sector that was unregulated and contributed to high out-of-pocket payments. A new General Healthcare System is implemented from June 2019. Its purpose is to provide universal population coverage, improve accessibility and service delivery.
Holidaymakers can also make use of their health insurance, which covers medical expenses, provided that this insurance covers the length of their stay on the island.
All Government General Hospitals as well as some private clinics have Accident and Emergency Departments for emergency cases.
Located in the eastern Mediterranean at the crossroads of Europe, the Middle East-Asia and Africa, Cyprus has for centuries been a strategic platform for major world powers, from Roman Empire to British. Many nearby nations have  left their influence in some way or other, enriching the history and culture of Cyprus. This explains unique character of the nation, which is naturally welcoming and hospitable as well as oriented to international business and foreign trade relations.
With its ideal geographical position at the crossroads of three continents Cyprus plays a key stabilising role in the region of the Eastern Mediterranean.
The island is an ideal investment gateway to the European Union, as well as a portal for investment outside the EU, particularly into the Middle East, India and China. With its advanced technical infrastructure and skilled human talent, Cyprus has become a regional quality business and financial centre, as well as a major communications and transport centre, and is also fast developing into an energy hub in the Eastern Mediterranean.
The Republic of Cyprus became a full member of the European Union on May 1, 2004. Accession to the EU was a natural choice for Cyprus, driven by its culture, civilization and history, as well as its unwavering commitment to the values of democracy, freedom and justice.
With the dawn of 2008, Cyprus joined the European Monetary Union leveraging a robust economic performance marked by banner key indicators, thus adopting the Euro as its national currency.
Cyprus launched an era of opportunities and responsibilities for the island, as well as an era of commitment to growth. Cyprus encourages Foreign Direct Investment in priority economic growth sectors, as highlighted in the country's Strategic Development Plan 2014-2020, with the introduction of a number of measures, reform initiatives and investment opportunities.
Cyprus has a lot to benefit from EU membership and despite its small size, a lot to offer as well. Being Europe's Eastern outpost at the intersection of important transport and communications routes and at the crossroad of three continents, Cyprus provides a secure gateway for European enterprises into the Middle East, North Africa and Asia, while offering non-European businesses and entrepreneurs possibilities for investment into Europe.
Apart from the EU, the Republic of Cyprus is a member of many international organisations including the United Nations, the Council of Europe, the World Trade Organization, the Commonwealth, the World Bank, and the International Monetary Fund, and is represented through diplomatic missions in over 40 countries.
Overall, Cyprus is a member of the following international organisations:
European Union and Eurozone
The World Trade Organization
The International Monetary Fund (IMF)
The World Bank
The Commonwealth
The Council of Europe
The United Nations
With a constantly evolving system of advanced and modern infrastructure, Cyprus offers sophisticated road, air and sea transport solutions and services, which are widely recognised as an important competitive advantage in attracting foreign direct investment.
Cyprus' two multi-purpose deep sea ports are located in the coastal cities of Limassol and Larnaca. The Limassol port handles both passenger and freight cargo while offering logistics solutions through advanced facilities for cost-effective transport and processing. In addition, the Limassol port is a renowned cruise liner hub and a popular "stop-over" for international cruise ships.
Two modern international airports in Larnaca and Paphos, offer their services to approximately 10 million visitors per year, connecting the island to the most popular transit hubs throughout the world.
Considerable investment has also been made to transform the island into a major telecommunications hub in the region, connecting Cyprus via submarine fibre optic cable and satellite to other networks in the Eastern Mediterranean basin and beyond.